Revolving Flag Attachment Set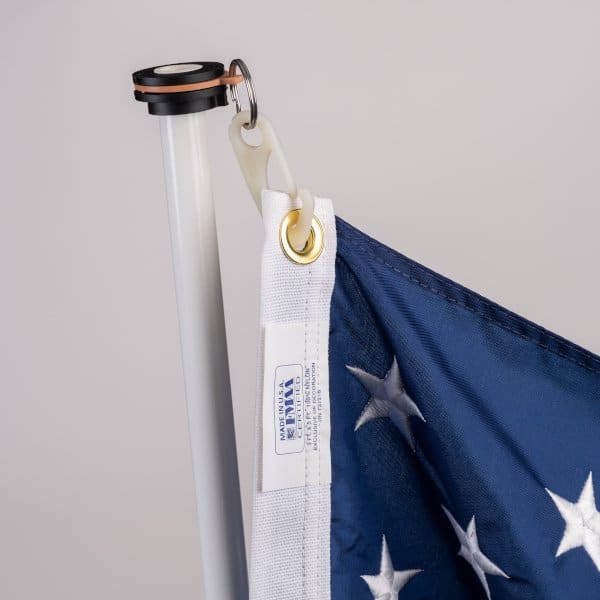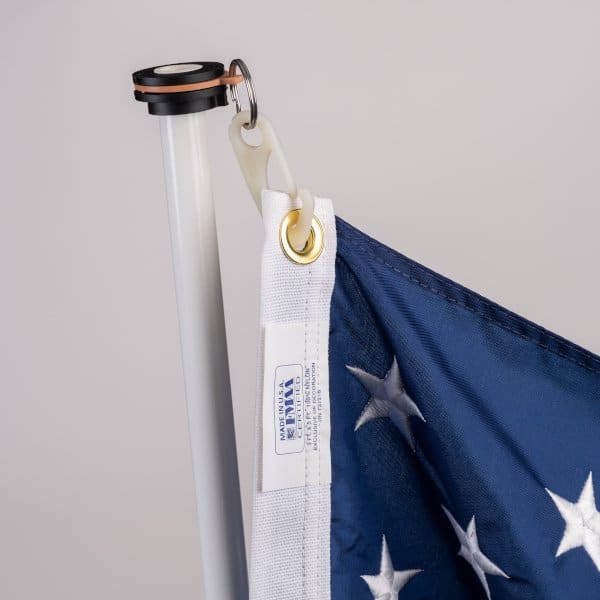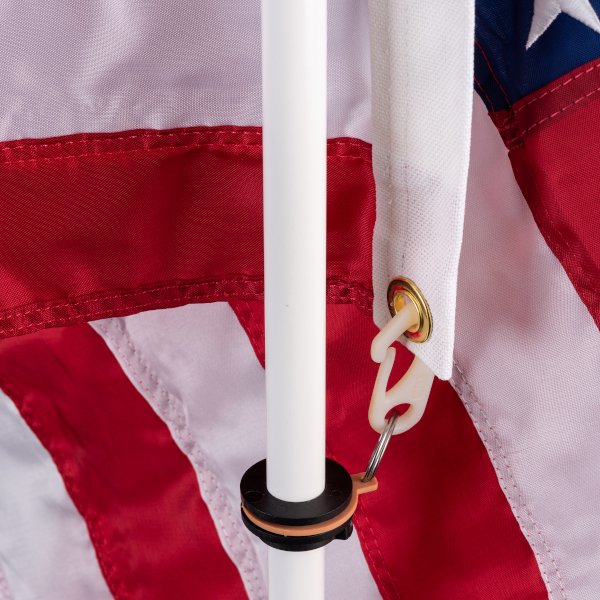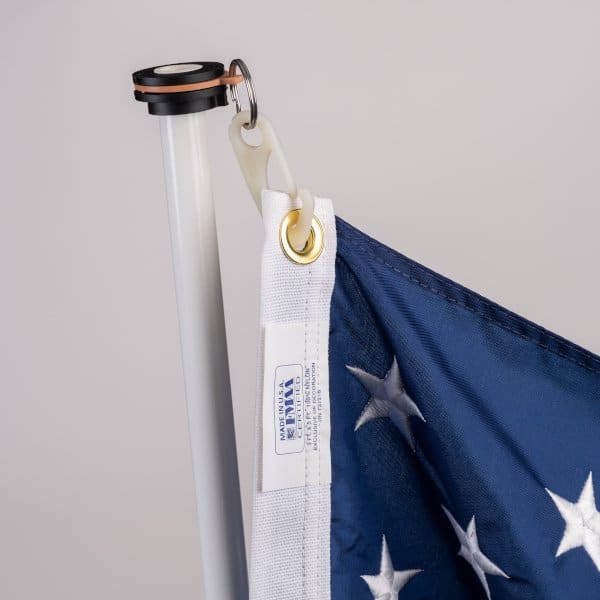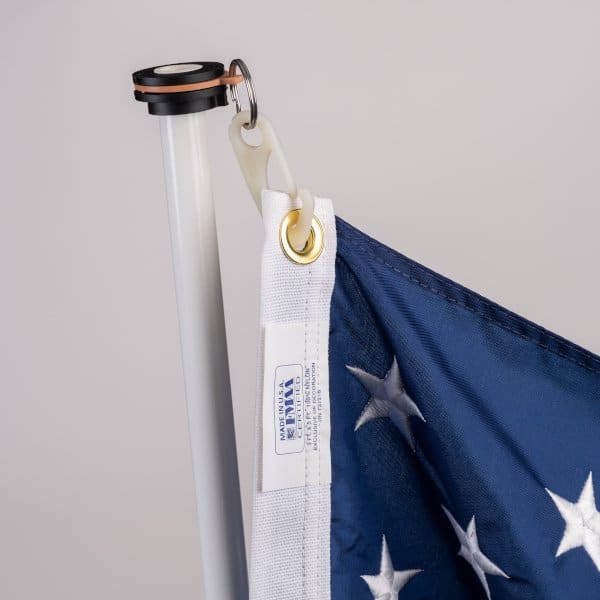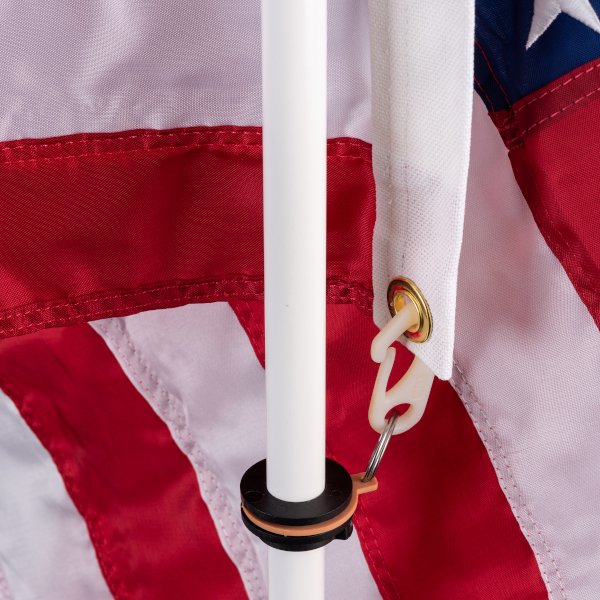 *A one-time handling fee of $9.85 will be added to your shipping total at checkout.
Fly your favorite flags and banners tangle free.
A set of four (4) revolving flag attachments with stainless steel rings and heavy duty nylon flag snaps is included in each set. A nylon tie strap is also included if you desire to fly a second flag on your Wonder Pole.
Remove the black vinyl end cap from the top section of the Wonder Pole®, and slide the revolving flag attachments over and onto the pole section. Adjust the attachments to the flag size. Tighten the set screw located on the rotational collar using the hex wrench (Supplied)for a snug fit Do Not Over-tighten.
To display one flag requires two attachments. To fly a second flag or banner use 3 attachments on the top section of the pole, and the universal cable tie on the second 1" section of the Wonder Pole®. The cable tie attaches to the lower grommet of the second flag or banner (Cut off the remaining end of the cable tie). Position the flags in the direction of the prevailing wind for best flag flying.