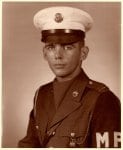 Richard Cross is the founder of American Flag and Banner Company, Inc. a family owned corporation. We have been doing business for over 28 years. We will be here after the sale. Contact us by using our form on the Contact Us page or call using the phone number found on our web site. Thank you.
Now for the important part. What do you get for the time and money you spend at American Flag and Banner.
You get a quality product (We make it ourselves) so we know all about it and can give you all of the information and helpful tips.
You get the assurance that we will be here after the sale.
The price you pay for a product should include expert help prior to the purchase and service after the sale.
Remember, the the old saying, Price, Quality, and Service, pick two. We think you should have all three, a fair price, good quality, and great service. Many of our customers have been with us for 10 and 20 years. We take pride in that. We hope we can be of long service to you. Thank you for the time and consideration you have shown this statement.
All of our products made in the USA. If you need a quote or have questions about a product, please contact us.
We love questions and can help you find a solutions.
American Flag And Banner Company, Inc.
Richard Cross, National Sales