Fiberglass Telescoping Poles
We Make Wonder Pole® Products
Fiberglass Telescoping Poles
Jam Proof, Super Strong, A Thousand Uses
Made In The USA!
How The Wonder Pole Is Made
Because we have been making Wonder Poles for so long we know what goes into making a truly great telescoping pole. It starts with the design, followed by how it's made, and what materials and craftmanship is involved.
We make every Wonder Pole® in the USA. We use only the finest glass, mats, and veils available. The strength and glass like finish of our poles exceeds industry standards. We go beyond the norm to deliver you a pole that will last and last. Many of our Wonder Poles® have been in use for over 15 years, and it is not uncommon to hear of 20+ years.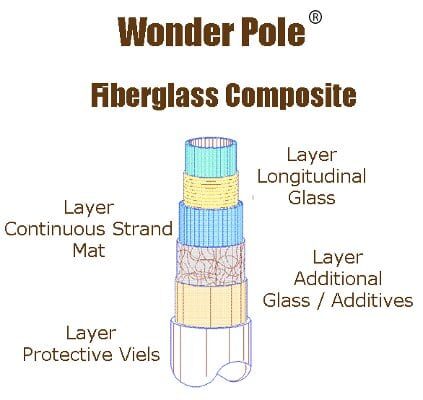 We start with longitudinal strands (high glass content) for strength, and durability. Veils are added and UV inhibitors. In addition Wonder Pole® extension poles have an FR rating (Self Extinguishing). Now comes the uniform Pultrusion reinforcement mat. We use a registered glass fiber reinforcement mat designed to provide uniform size and reinforcements along the entire pole. The mat materials we use incorporate high transverse structural properties into each pole.
Features
Fiberglass composite
Telescopic non-conductive fiberglass extension pole
FR Rated: Self Extinguishing
E84 fire retardant
Meets or exceeds ASTM standards with UL940
HL/UV Resistant
ISO-9001:2000 certified
Color Options: Diamond White or Safety Yellow
Retracts and extends in seconds
Mechanism: Nesting sections, transitional collars hold and grip each section
Various sizes and heights up to 20′
Sure Grip™ handles
Production: United States
Country of Origin: United States
Storm Tough® strong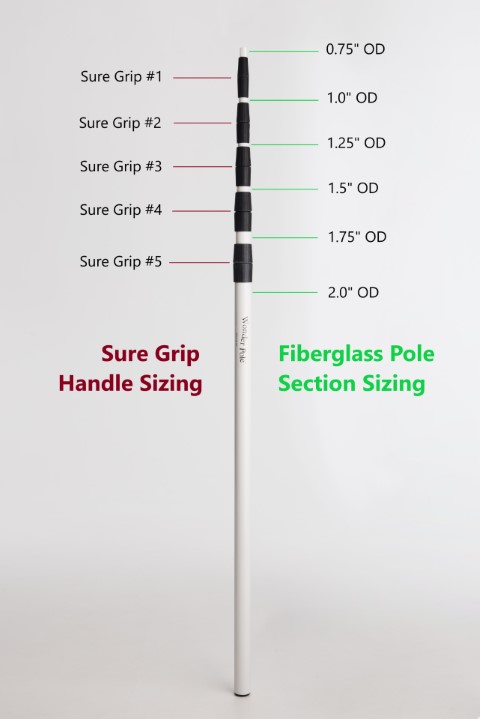 "A Thousand Uses"

Introducing Wonder Pole®, a versatile solution with endless possibilities. Wonder Pole® revolutionizes utility, offering thousands of possible uses. From raising flags high in the sky to providing stable support for cameras, high poles, and beyond, Wonder Pole® effortlessly adapts to any situation, making it the go-to solution for countless tasks. Experience limitless potential with Wonder Pole®, where a thousand uses await your imagination.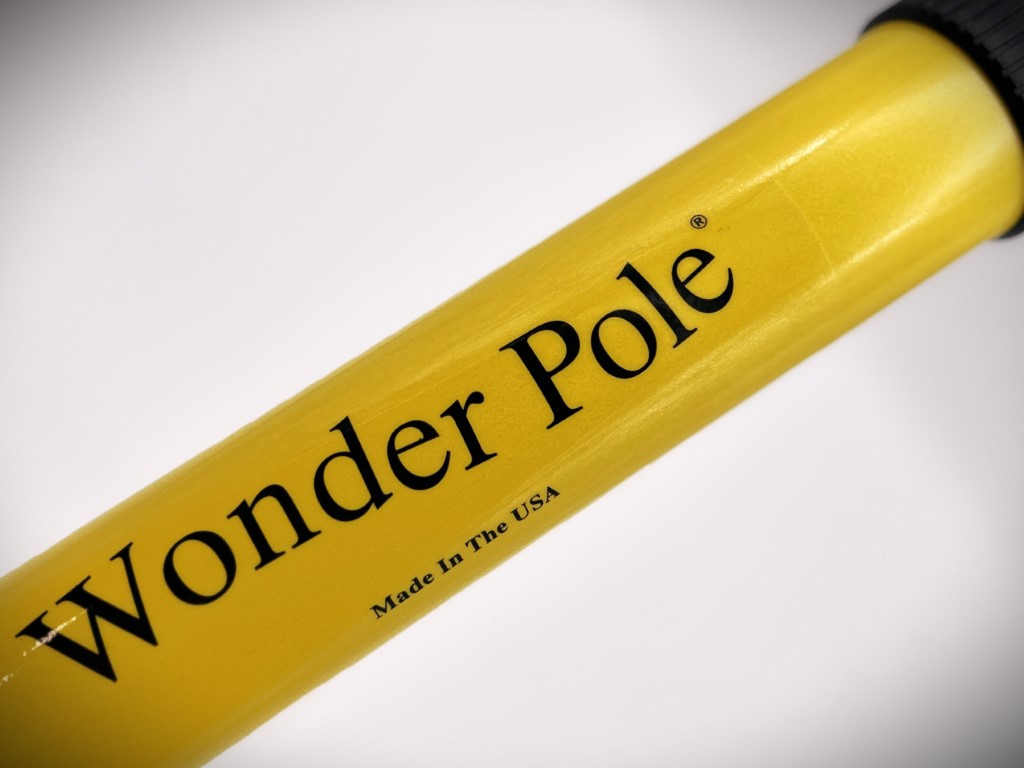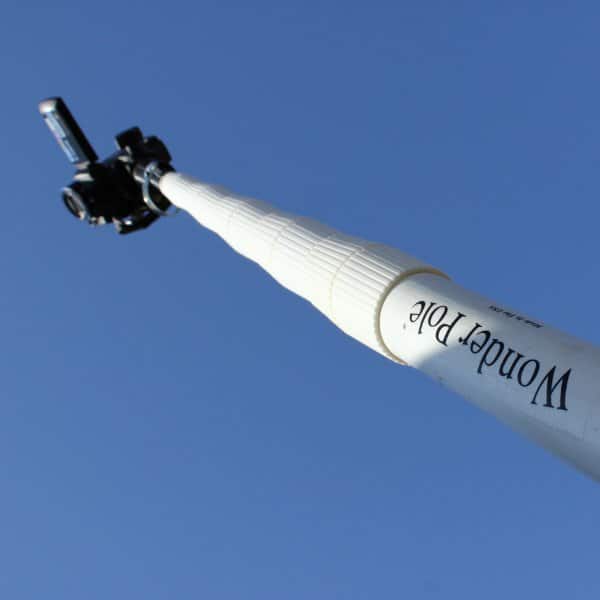 Contact Us
Need more information, pricing, or would like to submit a purchase order? We are here to help.
Large inventory, in stock, and ships the same day or next business day.
Send a request via our Fast Form and we will get right back to you.
Call +1-800-707-3524
Pacific Standard Time
9:00 am to 5:00 pm
Monday – Friday