Fiberglass Telescoping Poles
We Make Wonder Pole® Products
Wonder Pole®, Jam Proof, Super Strong, A Thousand Uses, Made In The USA!
---
How The Wonder Pole Is Made
Every high pole is constructed of FR rated fiberglass built for strength and durability. Fiberglass is a safer material for use in high poles because it is non-conductive.
For over 25 years the pilot car industry has relied on Wonder Pole® high poles to safely transport high and over sized loads across the county. Because we manufacturer every part of this high pole you will always be able to get any part from our extensive inventory. We also include with every high pole order a Shock Cap for the bottom section of the height pole, a set of stainless steel security clamps, clamp key, and an extra Striker rod tip. Our new high pole striker tips do not require any special tools or assembly.
We start with longitudinal strands (high glass content) for strength, and durability. Veils are added and UV inhibitors. In addition Wonder Pole® extension poles have an FR rating (Self Extinguishing). Now comes the uniform Pultrusion reinforcement mat. We use a registered glass fiber reinforcement mat designed to provide uniform size and reinforcements along the entire pole. The mat materials we use incorporate high transverse structural properties into each pole.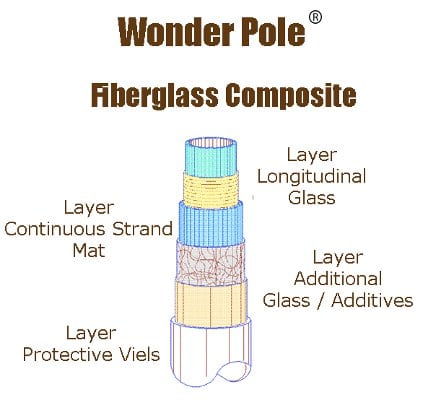 Non-Conductive fiberglass, strong sturdy construction.
Made in the USA!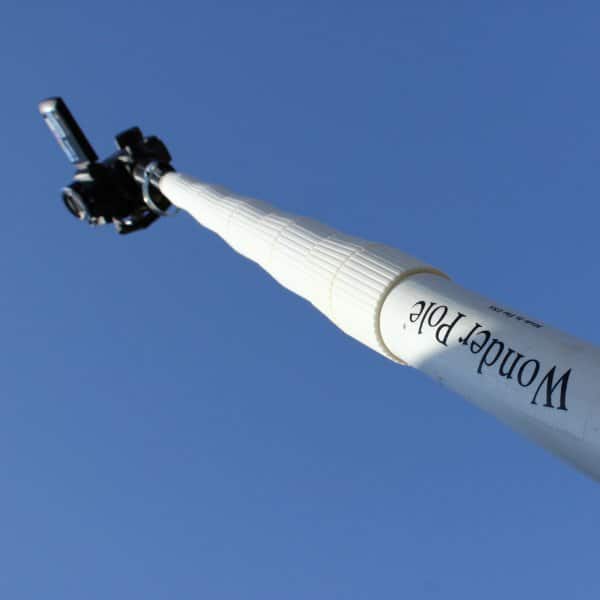 ---
Contact Us
Call 1-800-707-3524 PST
Need more information, pricing, we are here to help.
Large inventory, in stock, and ships the same day or next business day.
Send a request via our Fast Form and we will get right back to you, in most cases with 2 to 4 hours or less.