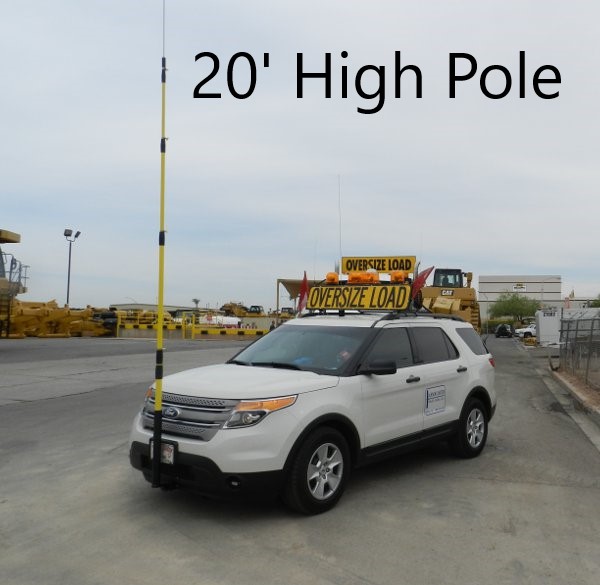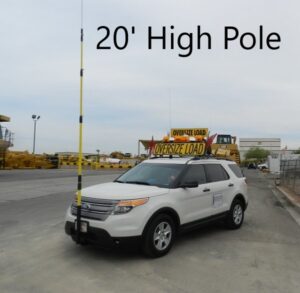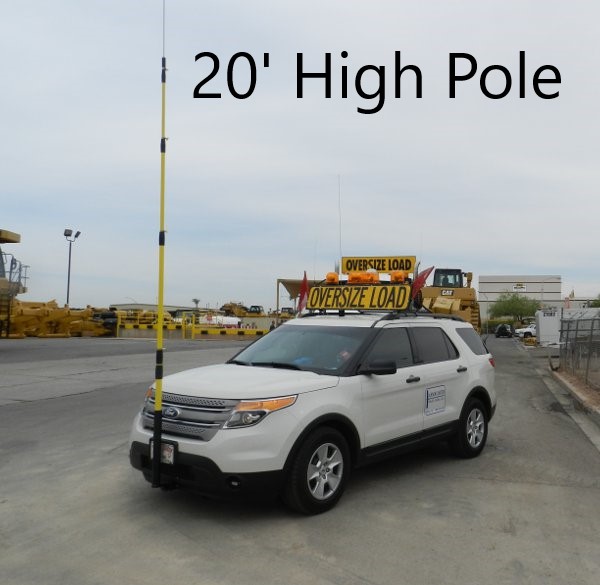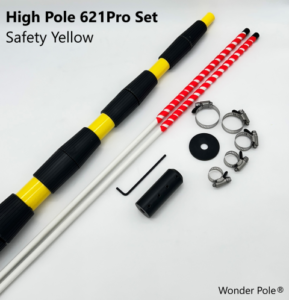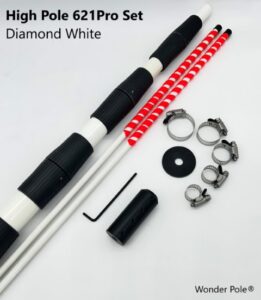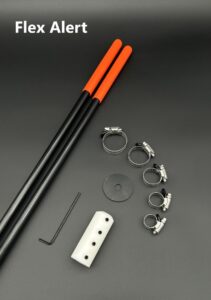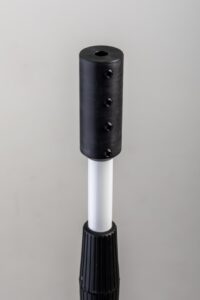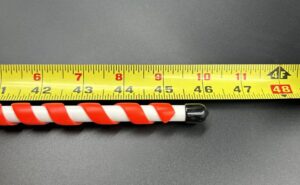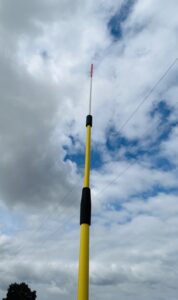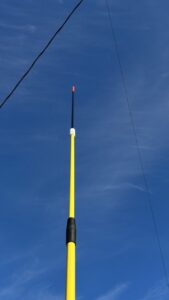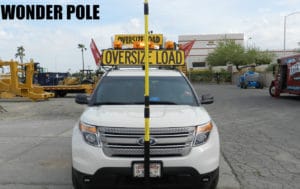 A one-time price of
$259.00
will be added to your order.
Description
Specifications
High Pole 621Pro Set - Pilot Car Height Pole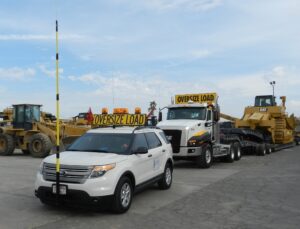 Every high pole is constructed of FR rated fiberglass built for strength and durability. For over 25 years the pilot car industry has relied on Wonder Pole® high poles to  safely transport high and over sized loads across the county. Because we manufacturer every part of this high pole you will always be able to get any part from our extensive inventory.
This High Pole is ideal for high loads, and other instances when you need that extra height. It retracts to 59" and extends up to 20' (23' with the High Pole Tip). Our non-conductive fiberglass is safer than metal poles, and will not rust, chip, or peel.
Every High Pole Pro comes with a Adapter Mount, fiberglass Striker Rod or polycarbonate Flex Alert High Pole Tip marked at 6" from the top, and an extra rod just in case. Slip the Adapter Mount over and onto the high pole and fasten with the hex wrench provided. Now place the High Pole Tip into the smaller hole in top end of the Adapter Mount as much as desired. Be sure to insert at least 12" of the High Pole Tip into the adapter mount. Fasten the High Pole Tip into position by tightening the other two set screws with the hex wrench.
The stainless steel security clamps will not rust, and are sized for each section of the high pole. This allow you to keep the clamps on the high pole when not in use.
The shock cap should be inserted into the bottom section of the high pole so when in transit the vibrations encountered during travel do not cause injury to the high pole. Extra shock caps can be purchased if needed.
Thank you for choosing the High Pole 621Pro.
You can be sure that you have the highest quality fiberglass high pole available.
Made in the USA!
High Pole 621 Pro
ISO-9001:2000 certified
FR Rated: Self Extinguishing.
Color: Bright White or Safety Yellow.
High Pole Retracted Size: 59"
High Pole Extended Size: 20' (23' with High Pole Tip)
Fiberglass composite.
Sections: 6 sections, base section 2" graduation .25", top mast .75".
Mechanism: Nesting sections, transitional collars hold and grip each section.
Specifications: Meets or exceeds ASTM standards, HL/UV, E84 fire retardant.
Manufacturer: FF Manufacturing, Inc
Production: United States
Country of Origin: United States